Statewide Early Learning Needs Assessment and Strategic Plan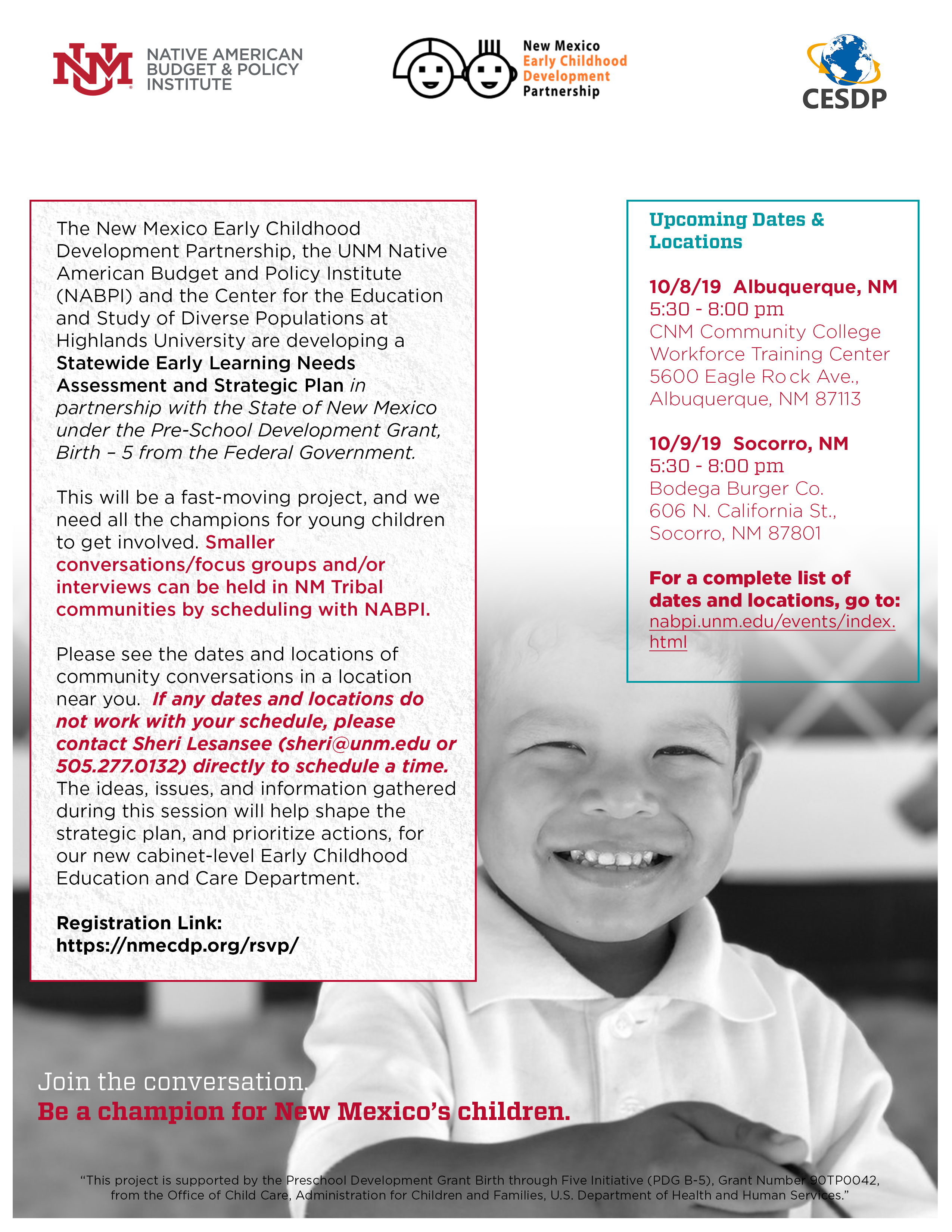 When: Thu, Aug 29 2019 12:00am - Wed, Oct 09 2019 8:00pm 
Where: Various Locations
The New Mexico Early Childhood Development Partnership, the UNM Native American Budget and Policy Institute (NABPI) and the Center for the Education and Study of Diverse Populations at Highlands University are developing a Statewide Early Learning Needs Assessment and Strategic Plan in partnership with the State of New Mexico under the Pre-School Development Grant, Birth – 5 from the Federal Government.
This will be a fast-moving project, and we need all the champions for young children to get involved. Smaller conversations/focus groups and/or interviews can be held in NM Tribal communities by scheduling with NABPI. Please see the dates and locations of community conversations in a location near you.
If any dates and locations do not work with your schedule, please contact Sheri Lesansee (sheri@unm.edu or 505.277.0132) directly to schedule a time. The ideas, issues, and information gathered during this session will help shape the strategic plan, and prioritize actions, for our new cabinet-level Early Childhood Education and Care Department as a part of Sentate Bill 22. 
Registration Link: https://nmecdp.org/rsvp/
To learn more about Early Childhood Education and Care Department (ECECD) Act (Senate Bill 22), click here. 
For a complete list of locations, click here.