Tribes & COVID-19
Tribal Focused Research and Impact of COVID-19
Throughout the pandemic, The UNM Native American Budget and Policy Institute developed and sought to provide a variety of tribal specific materials about COVID-19, COVID-19 resources, and related issues, such as scam prevention. Additionally, the Institute worked with our partners at the New Mexico Indian Affairs Department and the UNM Center for Social Policy to provide tribal specific research about the impact of COVID-19 on tribal communities.
Infographics
Click the image to view and download.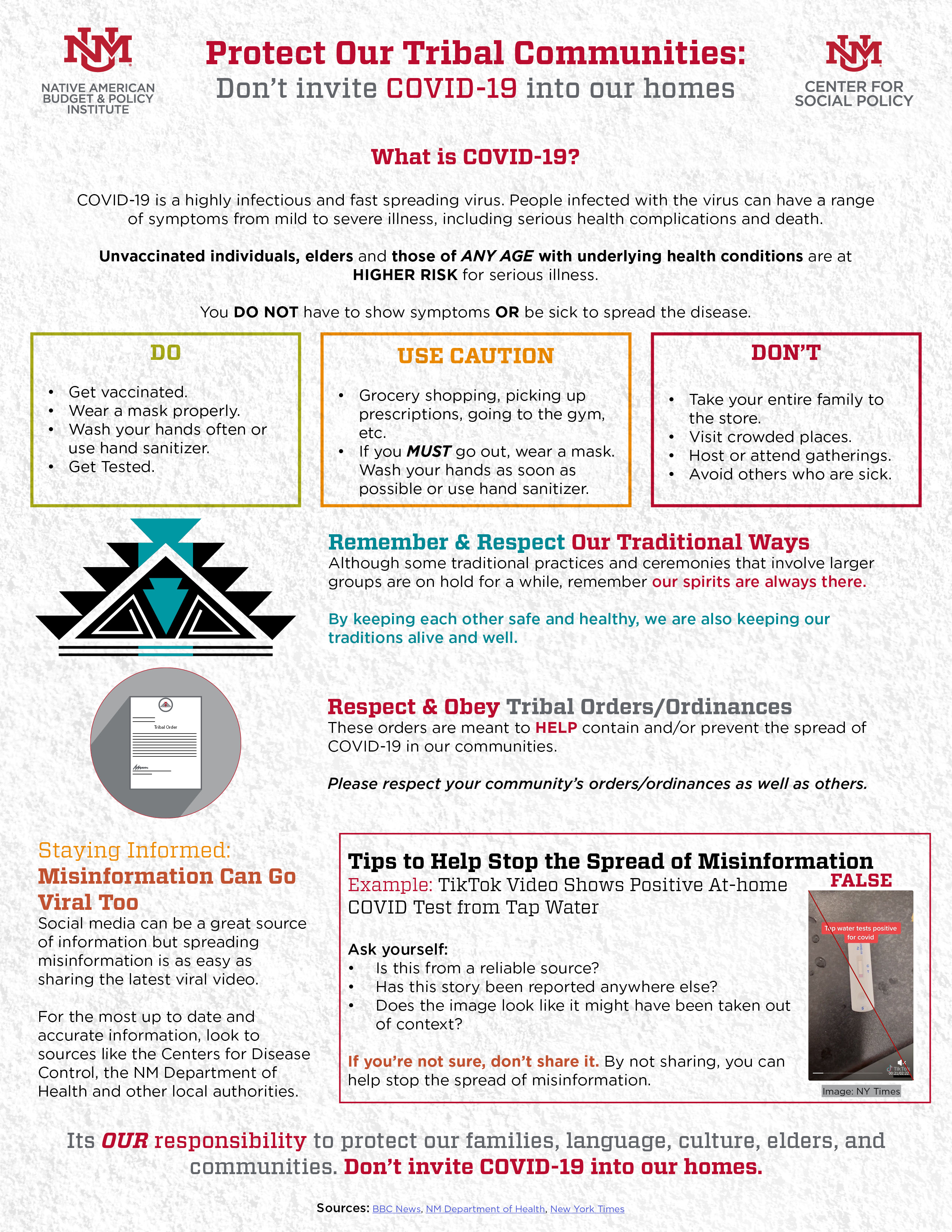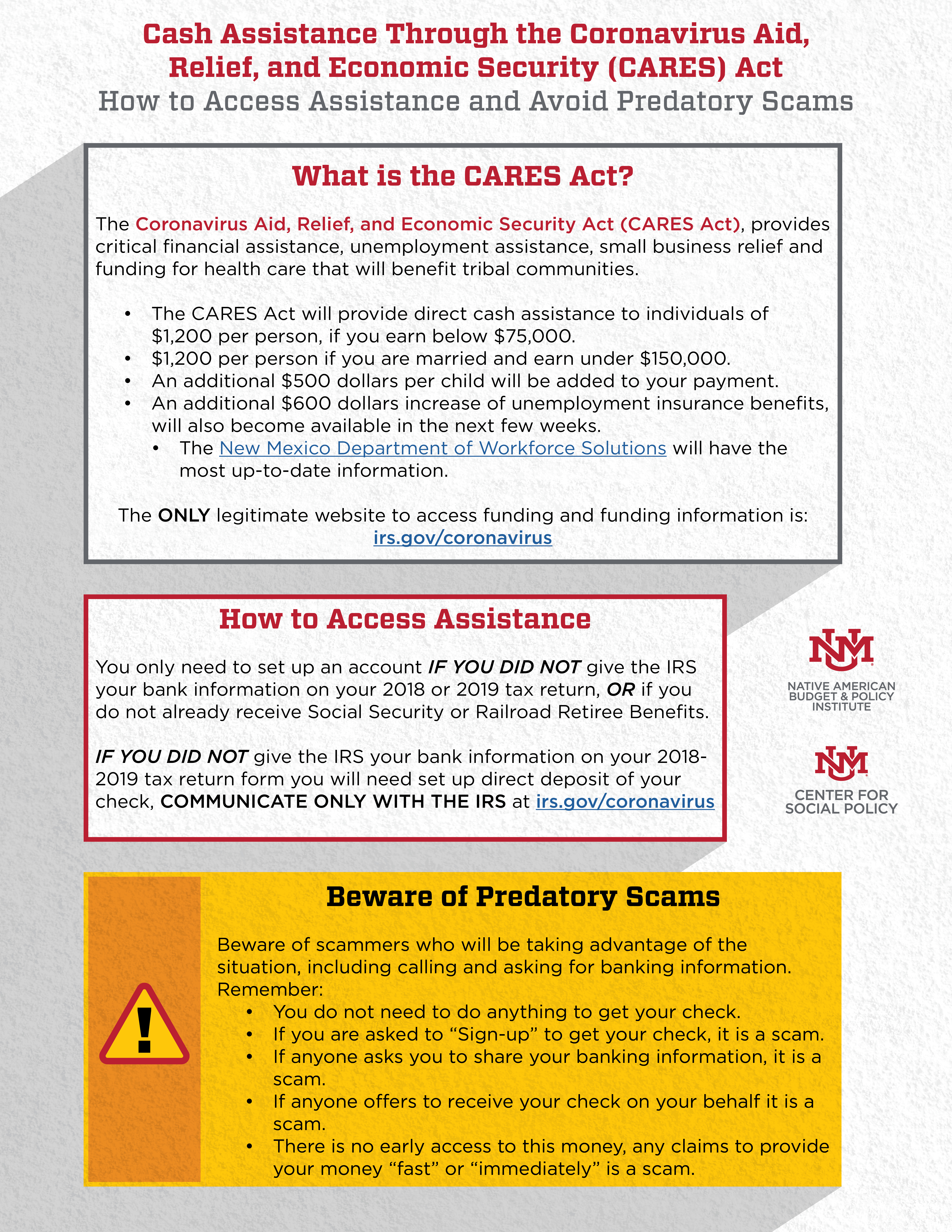 Reports & Additional Resources 


In the time following the state's public health and stay-at-home orders, many New Mexicans have found themselves working from home admist the COVID-19 pandemic. During this time, the demand and need for internet access has become ever more apparent. However for many tribal communties, internet access poses an additional challenge. Click the title to read more. Click here to dowload the related infographic.
This report examines the economic impact of COVID-19 on tribal communities in New Mexico, as well the significant role of tribes in New Mexico's economy. Click here to download the related infographic.